Uniform/Equipment
---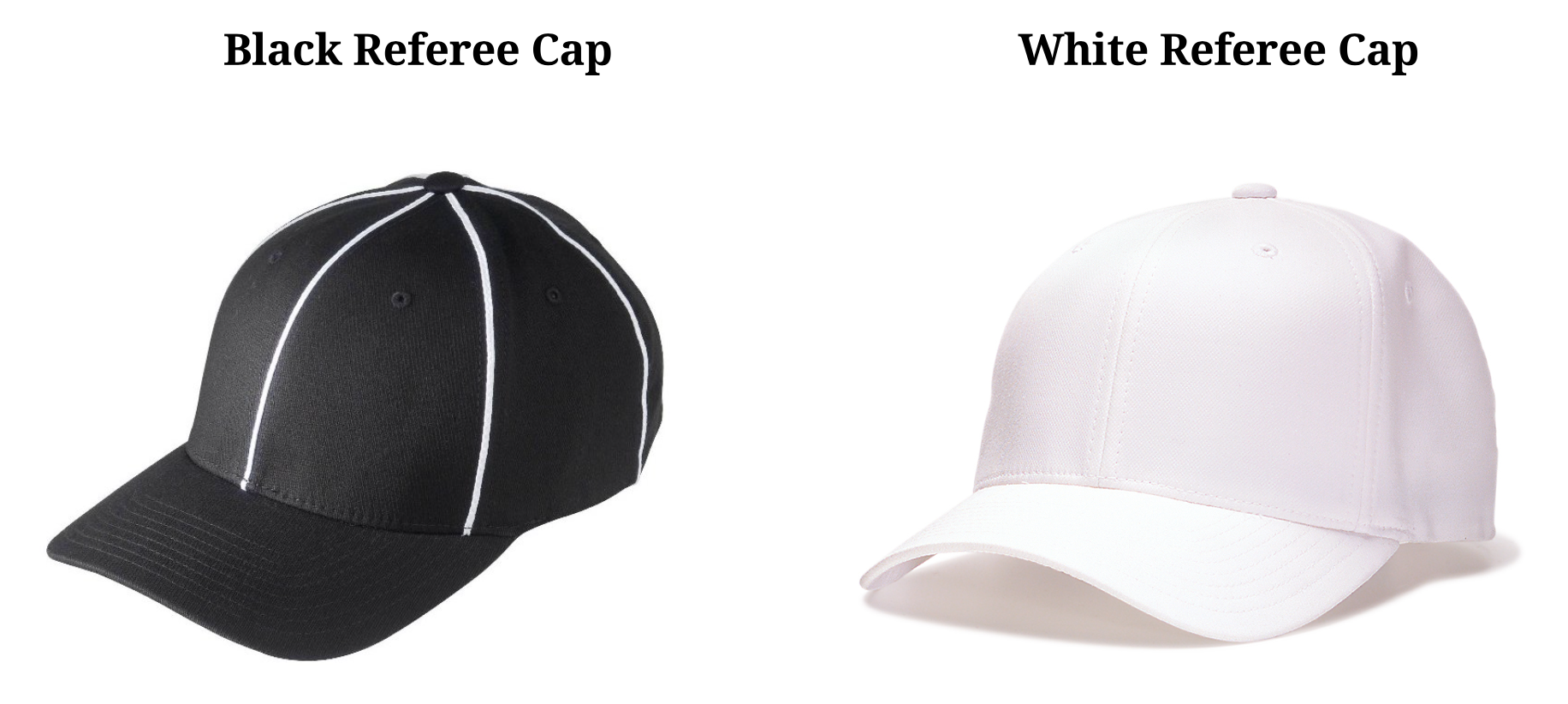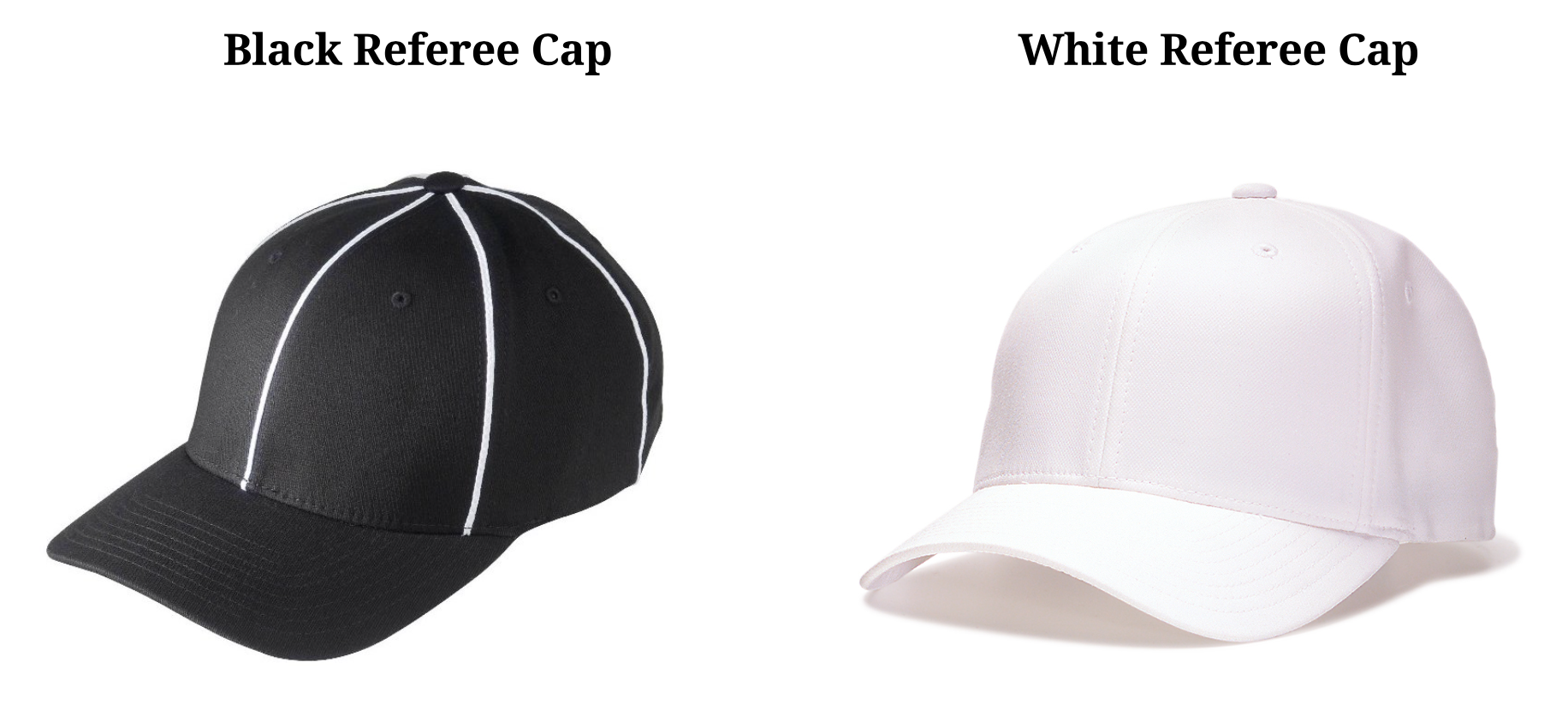 The black referee cap should be worn by each official during every game. The white referee cap should only worn by the Referee during Varsity games. You do not need to purchase a white referee cap if you do not plan on working the Referee position during Varsity games.
---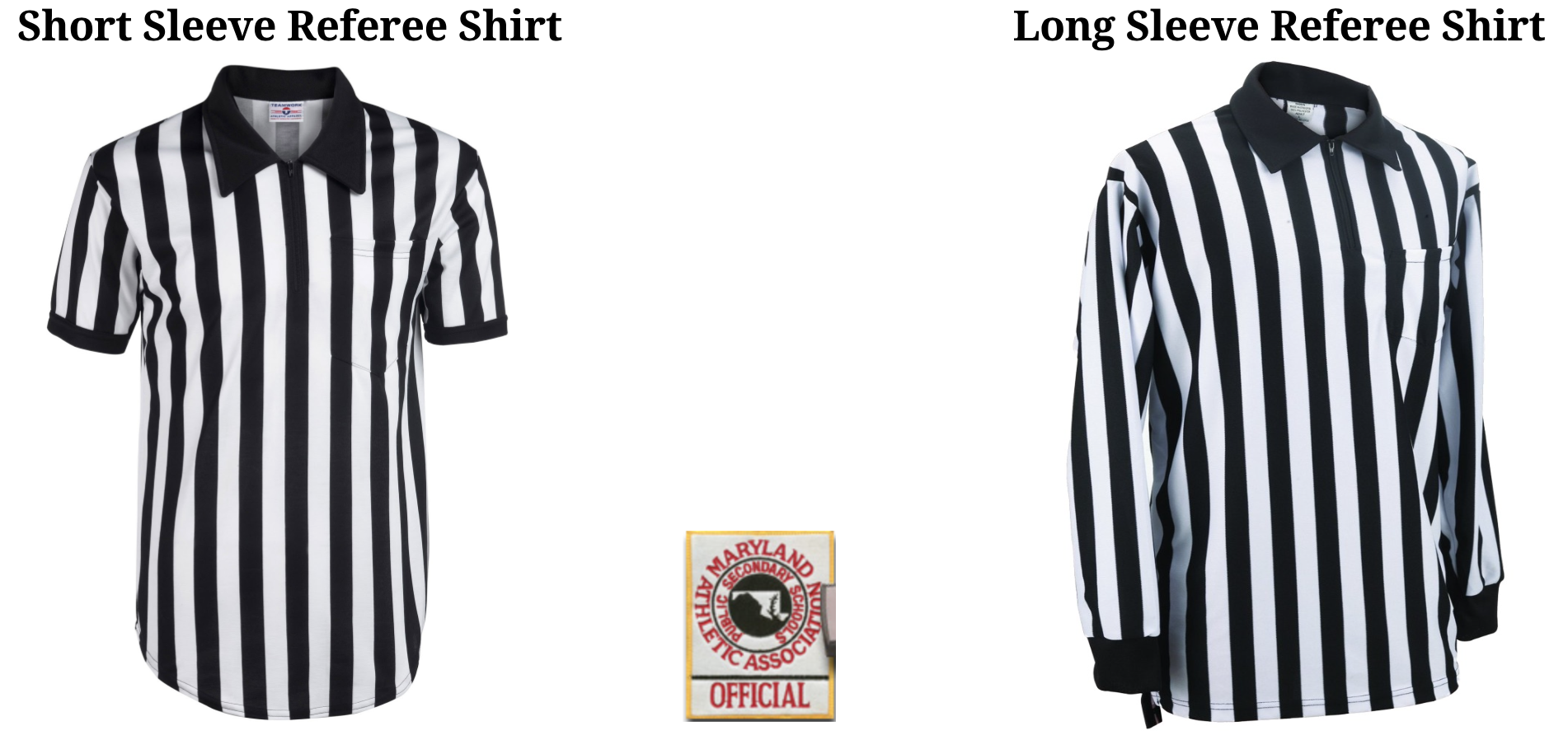 Many officials in the WDFOA wear the Maryland state patch (above) on the right shoulder/sleeve of the shirt while officiating at Maryland public schools. It is recommend that the patch is attached using velcro, or that another referee shirt without the state patch is worn while officiating games at private schools, games in DC, and games in Virginia.
*Note the collar and 1-inch stripes on the referee shirts.
Also, be sure to bring both short sleeve and long sleeve referee shirts to all games. Please match as an officiating crew.
---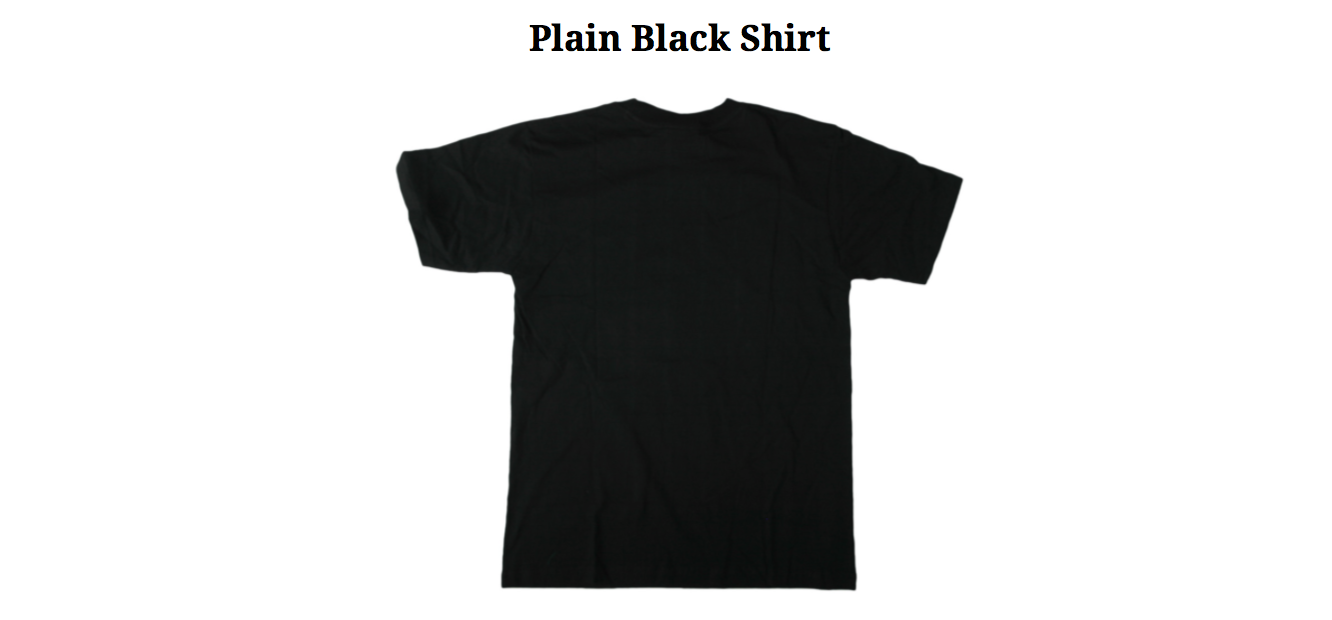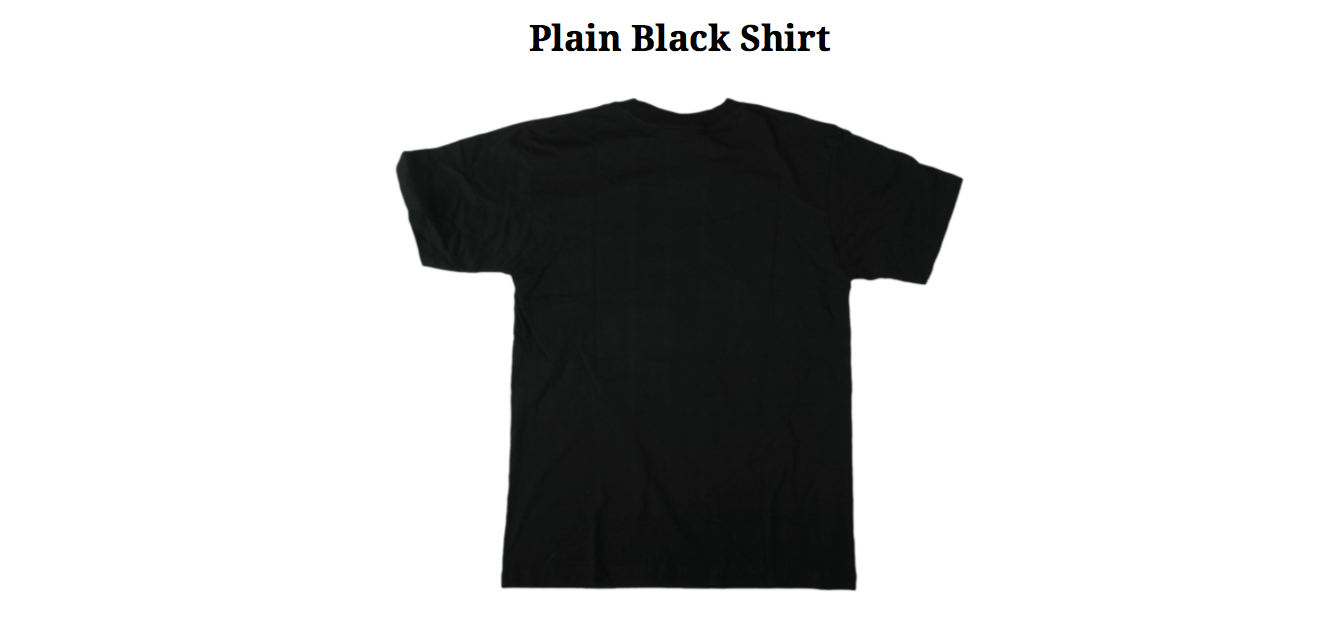 A plain black t-shirt or compression style shirt should be worn underneath the referee shirt.
---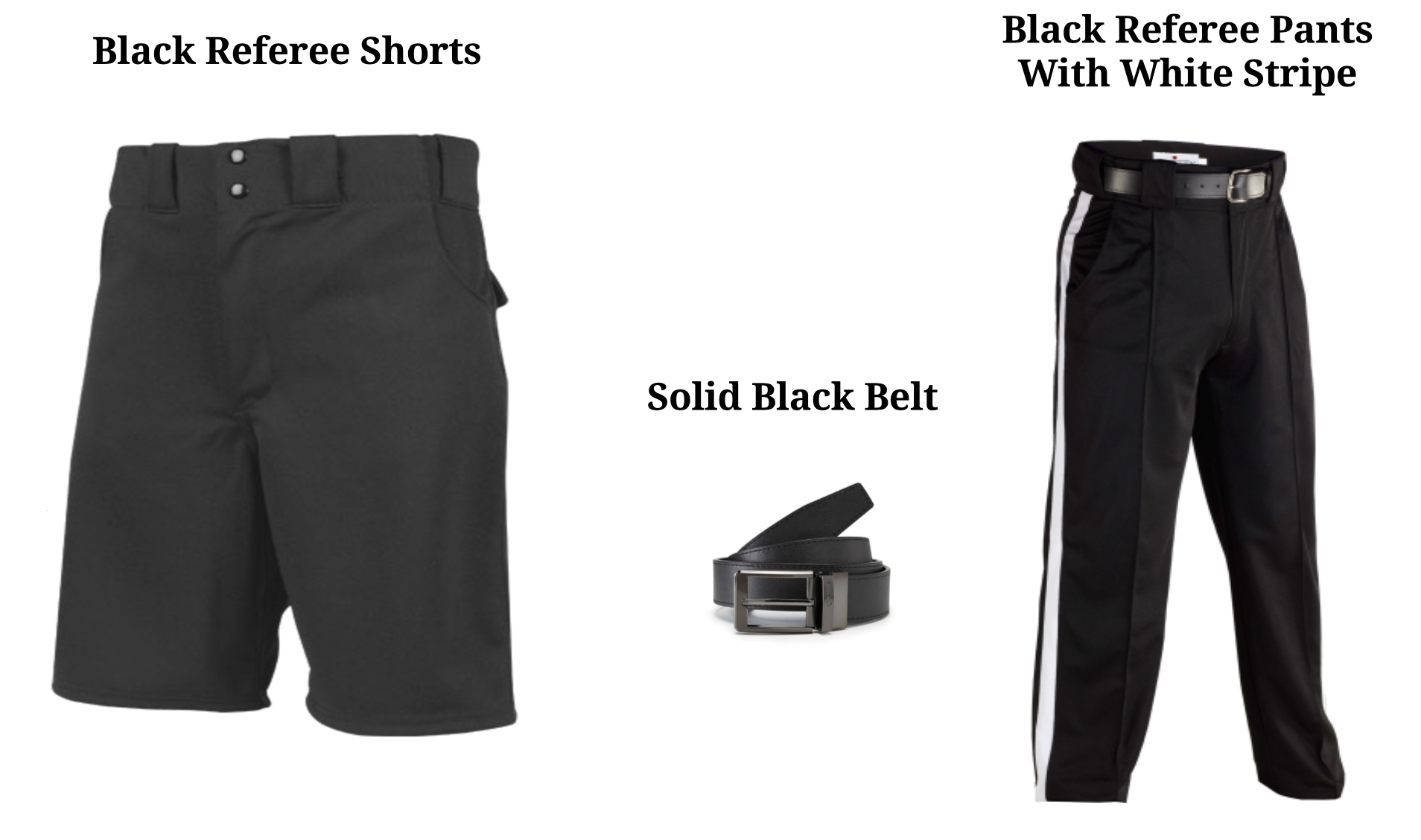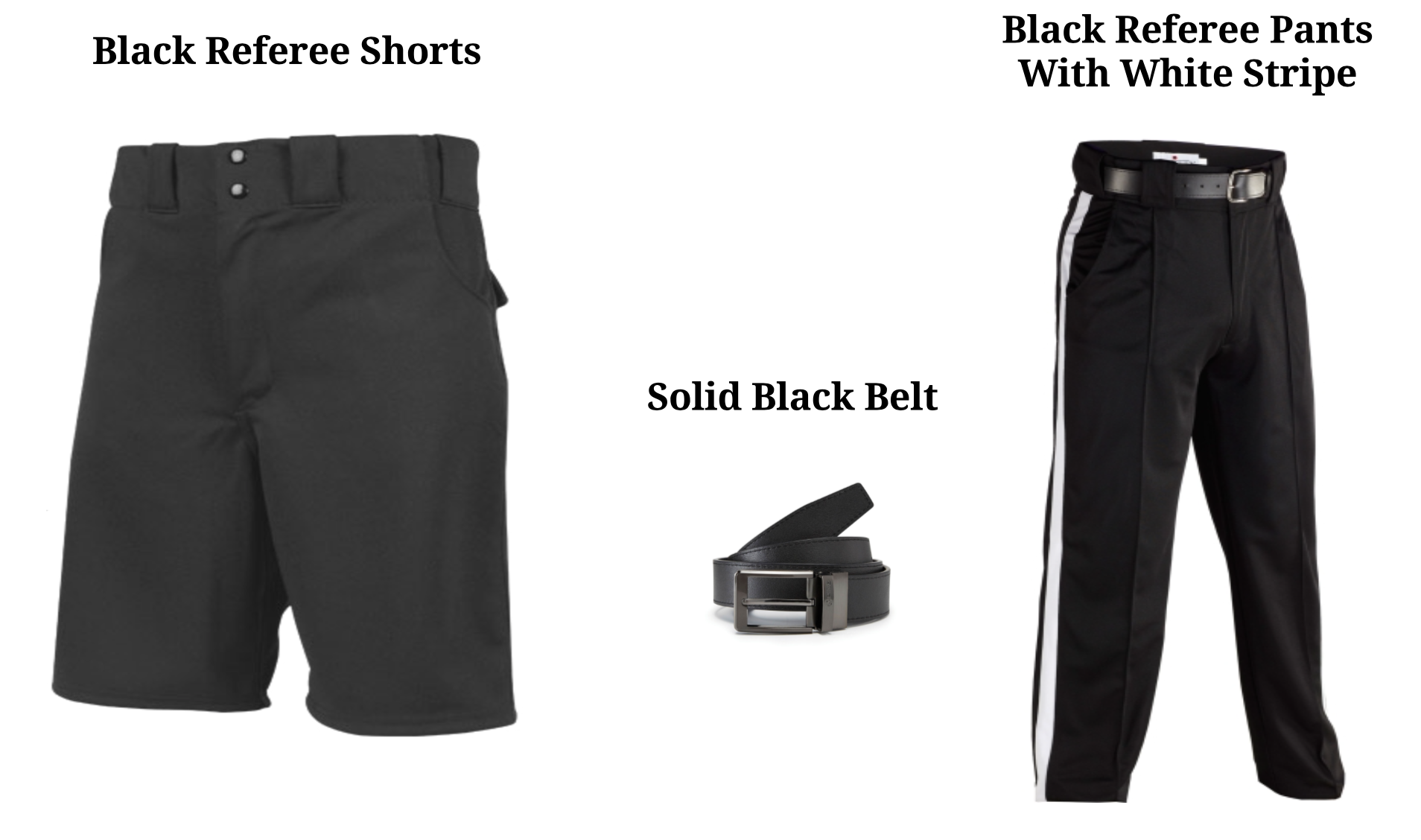 Depending on the temperature/weather, black referee shorts (not gym/basketball shorts) or the black referee pants with the 1 & 1/4″ white stripe down the leg (not dress pants or sweatpants) should be worn during JV games. Be sure to bring both shorts and pants to all JV games, especially once it becomes colder outside. Please match as an officiating crew. After October 15th, referee pants should always be worn for JV games.
Only black referee pants should be worn for Varsity games.
A solid black belt that has a thickness of at least 1 inch wide should be worn as well.
---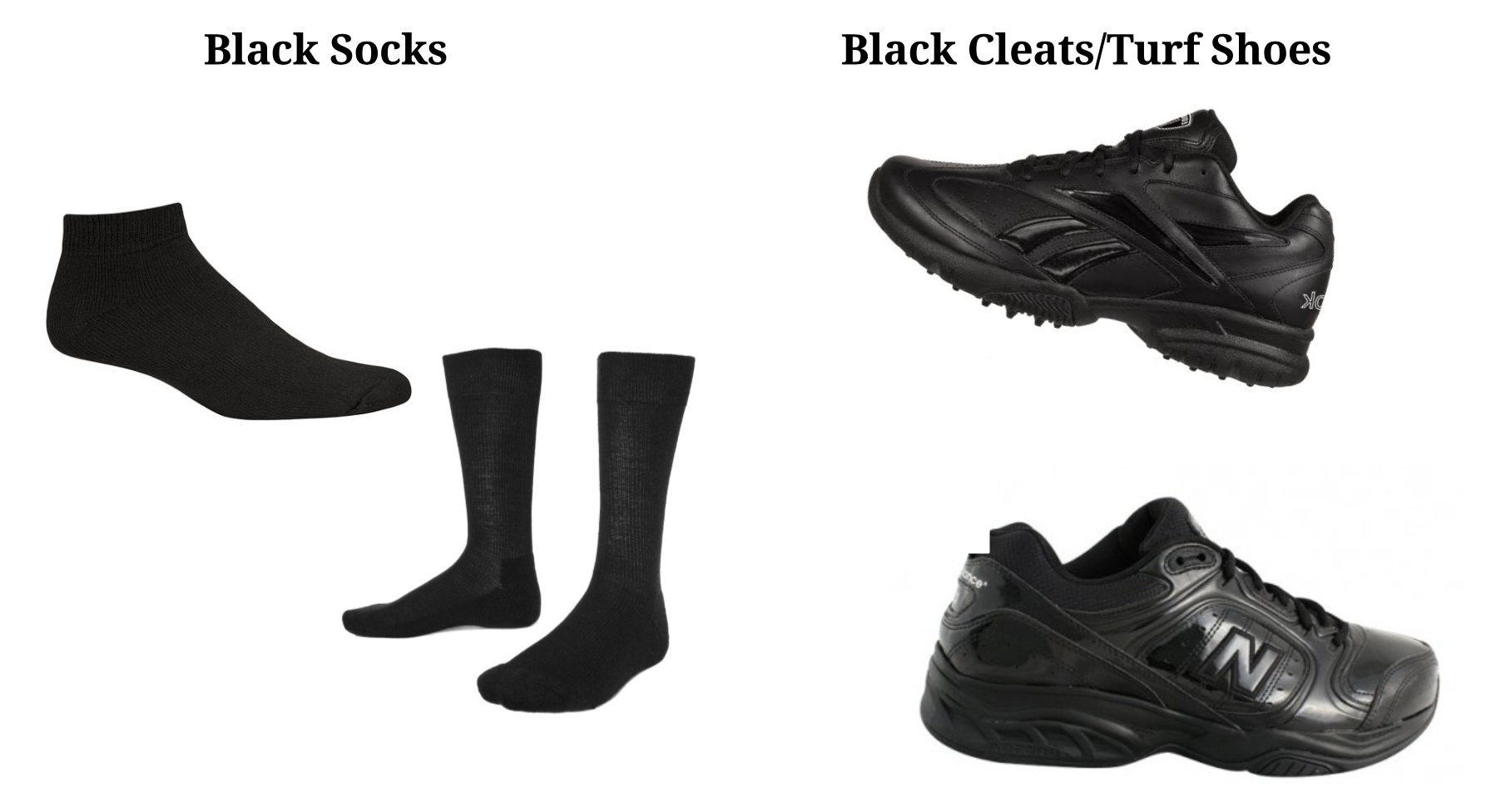 Black socks should be worn for both JV and Varsity games. When wearing shorts and long athletic socks, make sure the end of the sock is closer towards the ankle rather than halfway up the leg.
Cleats and turf shoes must be all black with minimal coloring from logos and other designs.
---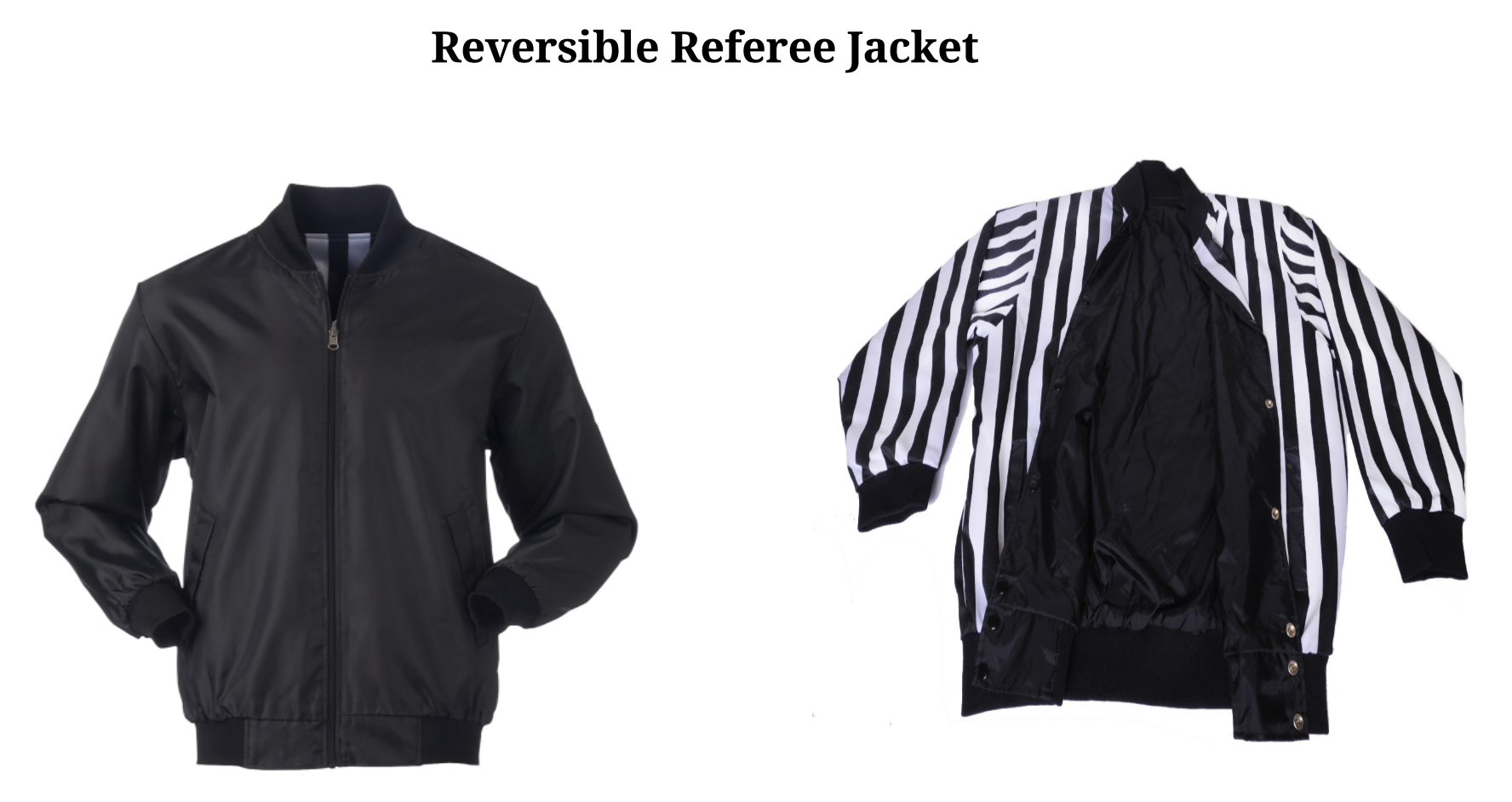 A black windbreaker or reversible referee jacket can be worn during pre-game and halftime duties in cold/inclement weather. The striped side of the jacket should only be worn during extreme weather.
---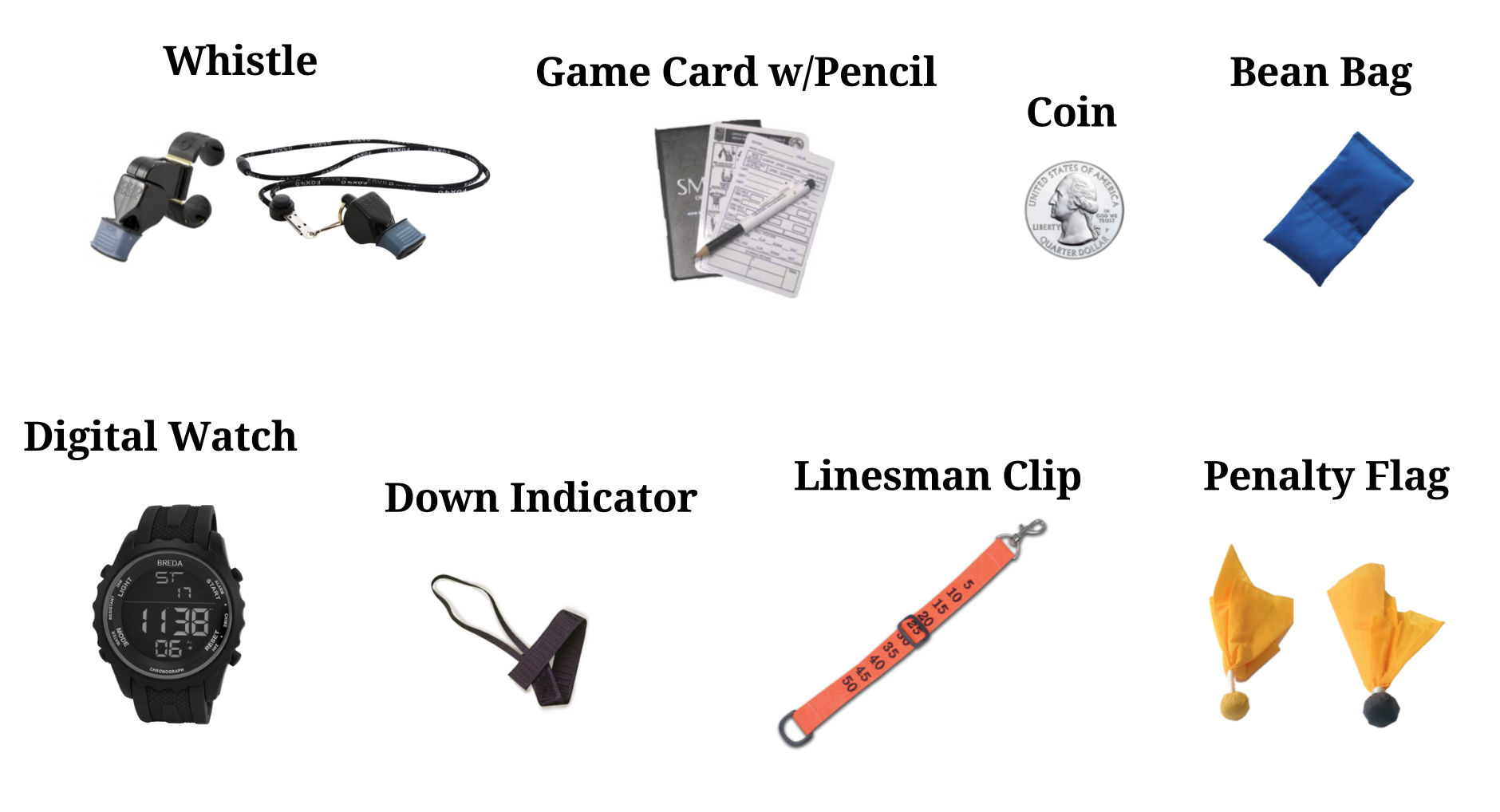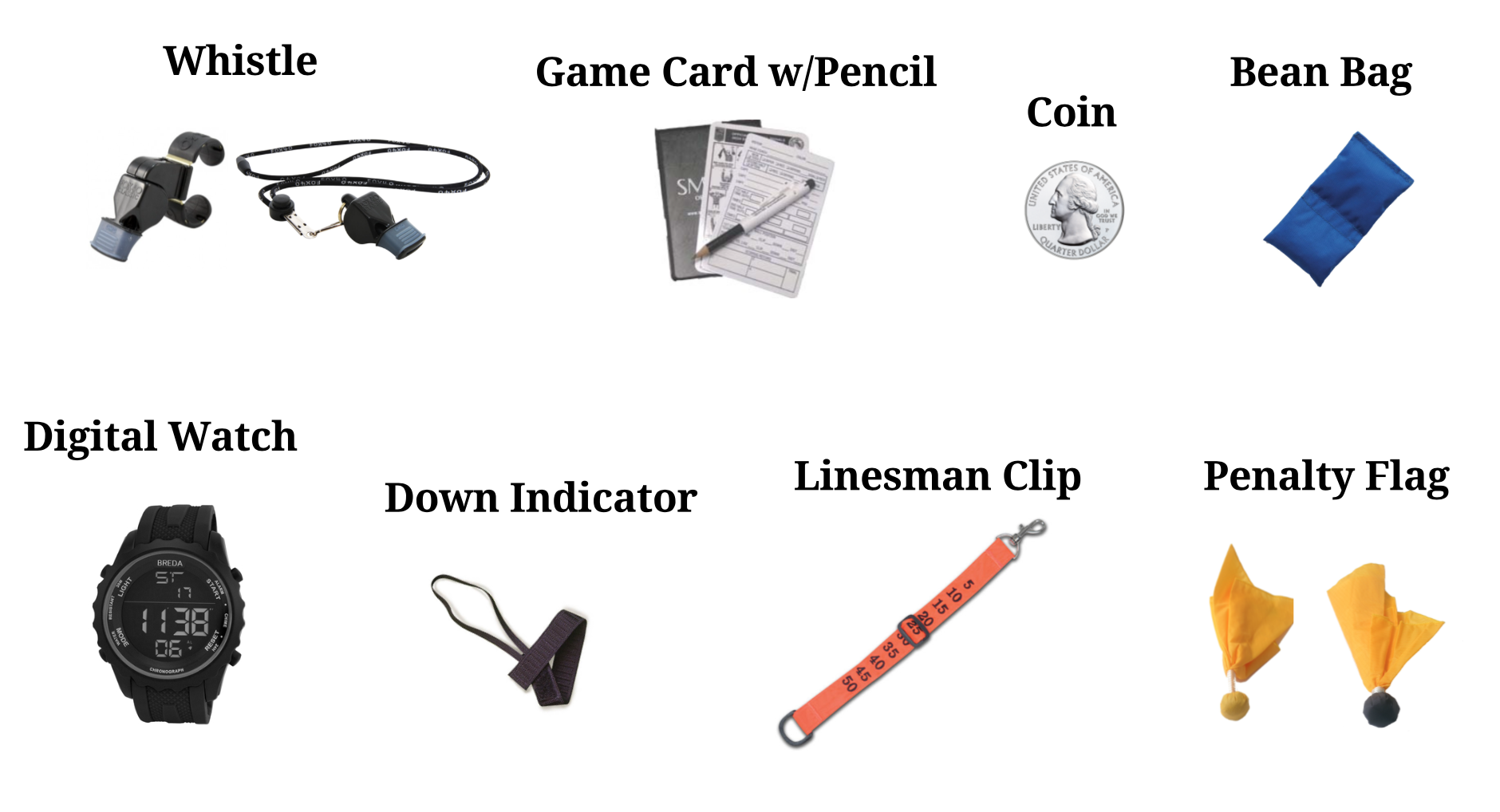 Though not required, many officials carry two penalty flags and two bean bags. Pea whistles should not be used during games. Always have an extra whistle available to use.
---
All uniform apparel and equipment can be purchased at various retailers including Amazon, Cliff Keen, Dick's Sporting Goods, Get Official, Honig's, Officials Gear Outlet, Purchase Officials, Stripes Plus, Ump-Attire, and +POS. A few smaller retailers also sell uniform apparel at the MPSSAA Rules Interpretation Clinic before the season.